Aide et Action (AEA) was founded in 1981 as a secular, apolitical, not-forprofit organization headquartered in Paris, France.
AEA's operations in South Asia are spread across India, Sri Lanka, Nepal, and Bhutan. AEA commenced operations in India in 1981 and was registered under Section 25 of the Companies Act, 1956 (corresponding to Section 8 of the Companies Act, 2013) as a not-for-profit organization in the year 1988. Six offices, one each in Bhopal, Chennai, Delhi, Guwahati, Hyderabad, and Patna, are responsible for managing the operations in India. 
Young Children (0-5 years), In-School/ Out of School/Dropout/Never Enrolled Children
Children with disability, Children infected/ affected by HIV AIDS
Child laborers, Children of Migrant
workers, Children of Women Sex workers
Children of families engaged in Manual Scavenging,
Waste picking, Domestic Work
Disaster Survivors/ Violence Survivors/ Communities living in
conflict zones 
Adults (especially women), Unemployed Youth, Adolescents, and Distressed
Migrants
While Women Empowerment and Education, and Inclusive Education are integral aspects of our actions, we take into account the most pressing issues such as climate change, peace education and migration.
Vision
Changing the world through Education
Mission
To ensure access to quality education especially children.
Values
Dignity, Inclusion and Liberty
Principles
Solidarity, Transparency and Accountability
Access & Quality Education for primary & secondary level (AQE)
Facilitating increased civic engagement and accountability for equitable access to quality education.
Early Childhood Care and Education (ECCE)
Innovating, facilitating, stimulating & enriching environment for cognitive and lifelong development in young children (0-8 years old)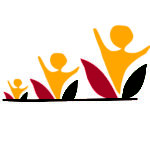 Lifelong learning & vocational training
Strengthening resilience amongst the underprivileged through sustainable livelihoods.
Aide et Action thanks all the institutions, corporates and local NGO partners with which we collaborate and who support us, as well as: